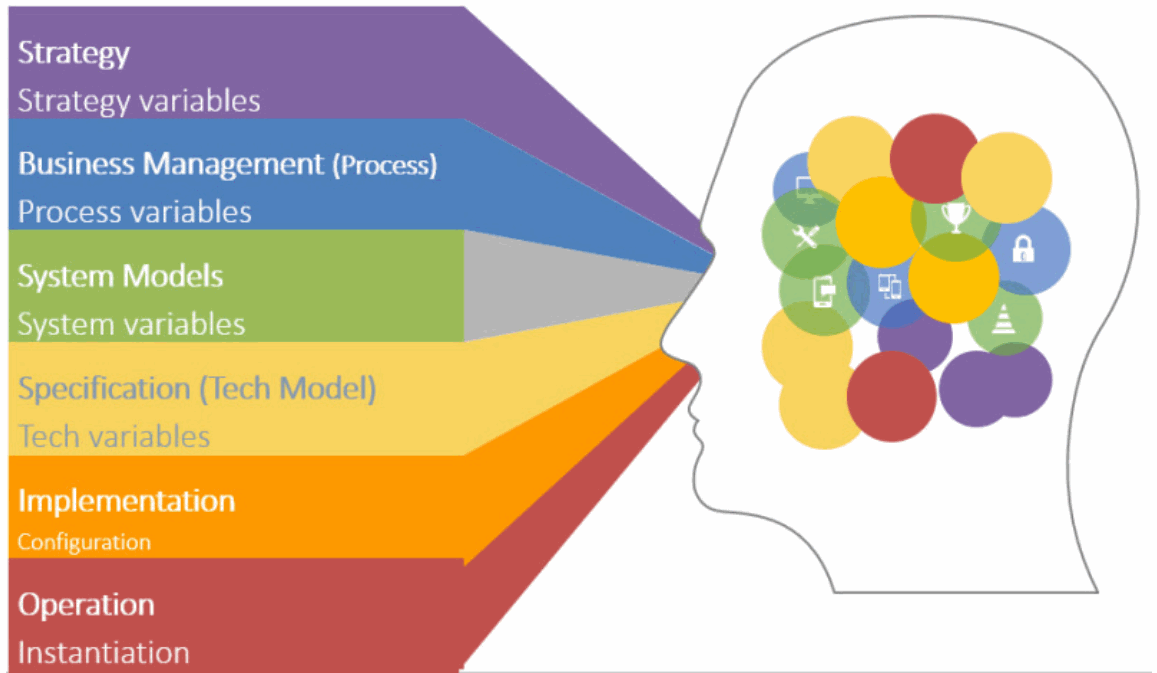 Enterprise Strategy Workshop




10 Hrs = 2 Hrs x 5 session
Executing Business Strategy
Architecture of an Enterprise​

Enterprise Building Blocks

Key Strategy Elements

Why Enterprise Anatomy ?

Managing Enterprise Elements, Stakeholders and Perspectives

How to Successfully Translate Business Strategy to Execution Using Enterprise Architecture

Case study: How to define business strategy for better and faster execution and success for a Manufacturer?
Successful Business Transformation
How to Manage Growing Complexity

Ad-hoc vs Architecture Driven

Architecture of Digital Transformation

Case study: How to analyze enterprise building blocks ( primitives) for creating multiple strategies to address opportunities?
How to Create Strategy Variations Quickly

Secret to Faster and Reliable Decision Making

Enterprise Anatomy Models for Better Diagnosis & Solutions

Case study: How does a CEO create multiple solutions for "Customer Convenience" or "Near Term Growth" using Enterprise Architecture?
Breakthrough - Strategy Execution Model in One Page

Go beyond your gut feel, go deeper into Enterprise Anatomy

Changing Roles & Responsibilities of Digital Leaders

Re-define Enterprise Strategy to address New Opportunities

​How to Quick Start Strategy to Execution with Enterprise Anatomy
DOWNLOAD
Enterprise


Strategy




Workshop
This is a hands-on workshop with 60% of the time spent in case studies & lab sessions.
We will co-relate the patterns of problem & solutions of other industries.
Case studies covering across 18 different industries
1. Faster
Execution

How to define business strategy for better and faster execution and success in Manufacturing
2. Manage Building Blocks



How to analyze enterprise building blocks or creating multiple strategies to address opportunities in Finance
3. Better Decision, Faster Decisions



How does a CEO create multiple solutions for "Customer Convenience" or "Near Term Growth" using Enterprise Architecture in Telecom
4. Improve Business by Improving Process
Learn how business process is linked to Departments, People, Locations, Customers, Suppliers, Business rules Event, Time cycle, User Screen, Database in Retail
No upcoming events at the moment
Enterprise


strategy
EXecution