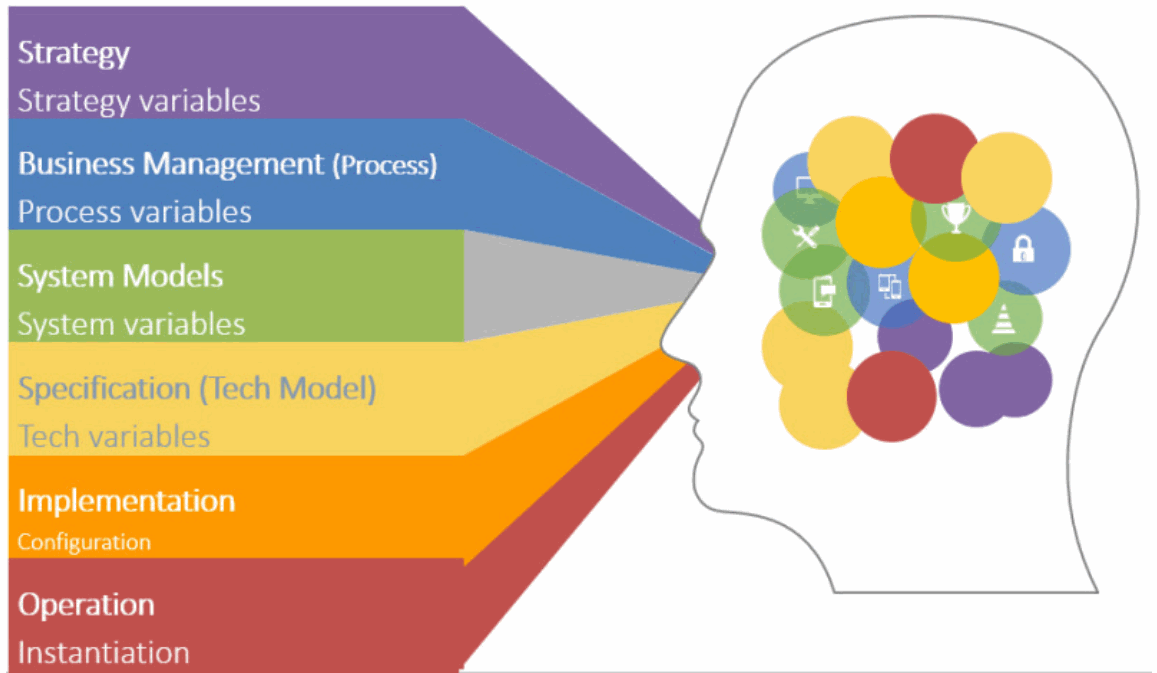 How to get your Senior Team
"Architecture" Ready?
Our in-house custom training is the best solution
Teams trained at the same time ensure appreciation for each other's challenges and needs.
Minimize the time delay in knowledge transfer, individual readiness vs. team readiness.
Do you want to organize training for a project team or an entire department?
Our team will visit onsite for a customized,
​industry-specific training workshop
Each project team has a specific goal. That would need customization.
Often, we have changed our inhouse delivery to focus on one or more of the following issues
- How to transform a Business idea to IT implementation while others are exploring how to reduce design complexities?
- How to create an effective business case for a product or product line or a IoT enabled system for Cloud ?

- How to use model-driven analysis, design, and architecture disciplines' best practices to reduce expenditure and time-to-market?

- How to create effective traceability across IT elements for relationship matrix & change management?
In-house sessions are custom designed and delivered. You will have review sessions with our team to cover certain topics which are not part of our standard public workshop
If you are designing and developing systems for Healthcare, it's imperative that you see more references to systems from Healthcare. This is exactly what we do. We help you to understand your problems and solution in the context of your industry.
In addition, we also share with your some successful projects from other industry domains and identify how to use the learnings to bring disruptions in your industry.
In last 20 years, we have evolved IT Anatomy and several methodologies to address and respond to architecture issues in real time.
Answers to questions such as how to design for "everything is a service" ensuring software reuse, asset consolidation, time-to-market acceleration? or how to share common data, standards and modelling structures, can't be understood with presentation slides alone.
Our workshops are driven by hands-on case studies and lab sessions. In fact, 60-70% of the workshop time is spent in case studies and lab sessions.
Based on the workshop goals and customization, the workshop duration is extended to ensure that key concepts and practise around that is well understood.
Normally, our in-house sessions are designed for 3 days.
In last 20 years of customer interactions, we have realised that post- workshop support and mentoring is the key to results.
We understand that a workshop is only the start of a journey. As a manager or practitioner, the challenge starts once you are out of the workshop. There is a need for help and guidance which can accelerate learning into practice.
Our consultants work with participants through virtual round-table session and to ensure they are able to apply IT Anatomy driven solution to change and complexity management within 4-6 weeks attending workshops

Meaning all your time and money spent in the workshop will start to generate value within few weeks self.
Post workshop kit
All the workshop case studies summary slidess (PDFs),
Additional Case studies ( PDFs)
Mock Test Paper
Complementary webinar sessions for workshop participants based on their skill and project



Subject related queries are answered by ICMG Consultants

Subject related queries are answered by ICMG Consultants
Our team will help the participants in applying the skills acquired during training using prototypes. Applying these skills in solution prototype is an effective way of realizing value