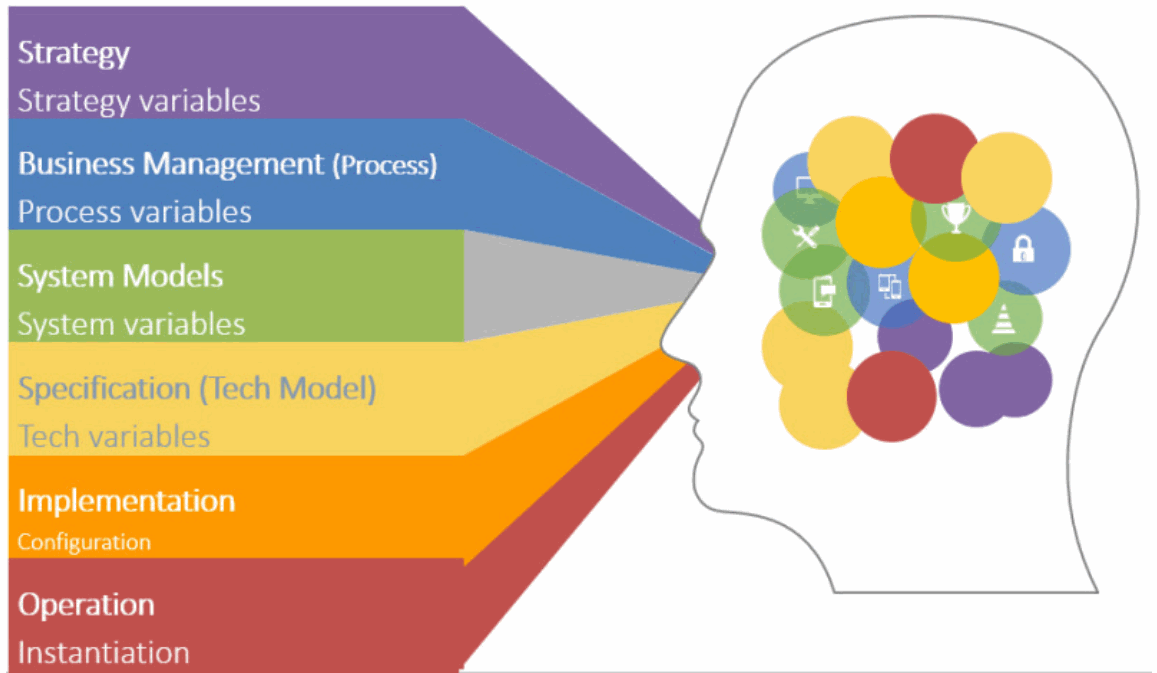 Enterprise Architecture has driven Financial Solutions to
retain existing customers and persuade the new ones by
simplifying complex technology landscape
How Architecture facilitates and significantly shortens the time-to-market to add new business service
Enterprise Anatomy for Financial Solutions
Support the future growth of financial business
Orientation to digitize the banking service for customers.
Deliver Customer Excellence, ease of use, low cost, easy access
Reduce the amount of time it takes to gather information, understand, strategize, & create technology changes.

Reduce the amount of time and domain experts required for impact assessment

Reduction in project costs, better insight to scope of proposed changes
New functionality can be delivered quickly and with fewer resources
Able to respond with agility to market pressure and client demand
New functionality can be delivered quickly and with fewer resources
Enterprise Anatomy : Technical Solutions
Technology is a critical part in banking industry, so as the Technology "Change"
How to add new transactional services to Mobile Applications regularly
​
Digital Interactive Facilities
How to add and modify digital facilities to the Customers for better engagement
​
Common and Integrated Software Platforms
Centralized solutions that closely integrated with up-stream and downstream systems across
Finance, Regulatory, Risk, Data Integration, Ops & Fund Accounting, Financial Control, Corporate Finance,
Virtual Database Platform
An average application requires several copies of production data. How do you support Application
databases need for storage without increasing maintenance costs.
SOA, Microservices Implementation
Ensuring agility is service delivery, customization and ease of change
Apply Enterprise Anatomy One Project at a Time
Challenges & Opportunities (Project)
Understand business challenges and technology challenges.
Find Business & Technology Elements
Using deconstruction techniques, discover & define strategy, process, system, technology, implementation and operational elements.
Create Enterprise Anatomy
All the elements are connected across perspectives as well as six variables ( data, function, network, role, time, rules)
Create Custom Solutions from Enterprise
Anatomy
Create new business and solution on the fly by reusing architecture elements
Winners of ICMG Architecture Excellence Awards
Every year ICMG recognizes the work of Enterprises in Banking, Financial Services, Insurance sector for their excellence in applying Enterprise & IT Architecture for business results.
​
​
​
​
Here, is a short list of the winners.
Europe African Development Bank
​
Credit Suisse Switzerland
India Economical Mutual Insurance Company
India Economical Mutual Insurance Company
Disclaimer:
Winners listed above are just a small selection of winners in the last 10 years. The winners are chosen by a global, neutral jury strictly based on the 10 key parameters. Our evaluation uses the Enterprise Anatomy as a basis for the rating of each project submitted to award competition. The evaluation and ratings are based on the documents, models shared with ICMG including video interactions and interviews. A winning nomination doesn't mean that they are using the Enterprise Anatomy model completely. It does mean that architecture efforts are cognizant of six perspectives, six variables, and their underlying inter-relationship. A complete, integrated, coherent anatomy model is NOT a pre-requisite for nomination in this award competition. All the information shared by companies are strictly confidential. Only a paragraph short notes about each project is made available in the public domain.
Reach Us Before Your Competitors Do