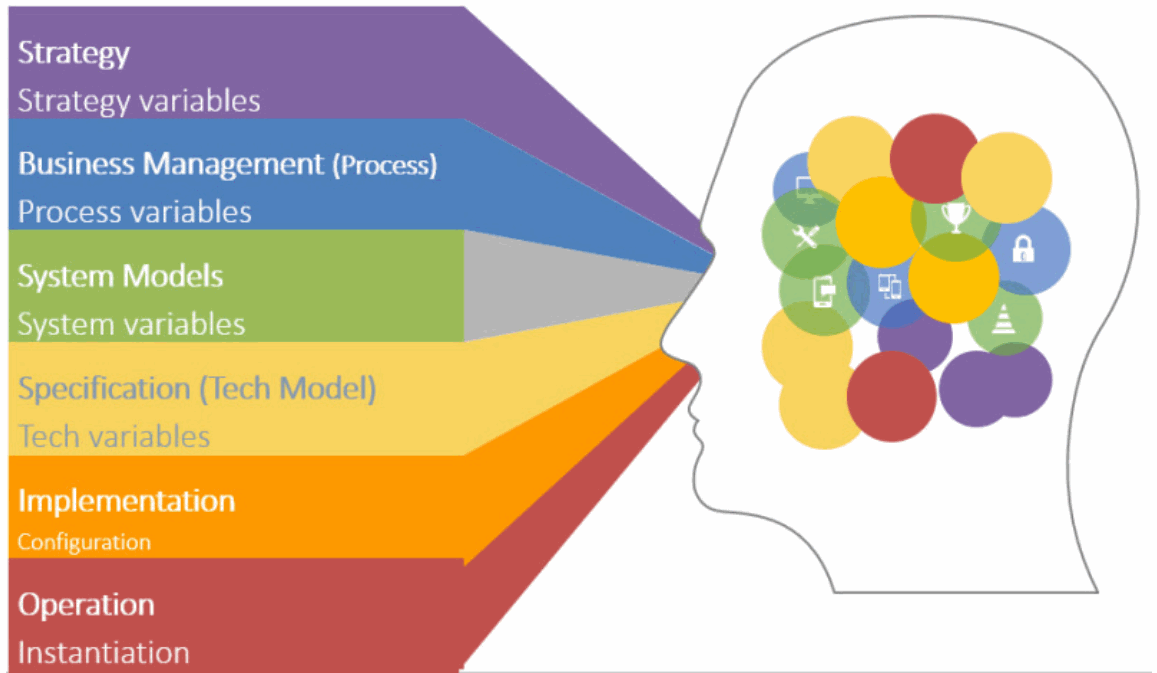 Idea Behind the Enterprise Strategy Workshop
CEOs are investing a great deal in creating winning strategies. Globally, organizations are working on offsetting economic dampening behavior with new products and services in regular interval. Very often, results are not favorable due to inherent business complexity and associated business structure. As a result, even incremental changes are expensive and time-consuming.
"Enterprise Architecture" is an evolving discipline which empowers decision makers with Architecture of Enterprise and Enterprise Functions. Using "Visual Architecture Intelligence," business managers can understand anatomy of business strategies, get insight to "Collaborating Business Components" and unleash the power of silent models.
Difficult Business




Even incremental changes are expensive and time-consuming




It's interesting to see that "Enterprise Architecture" is getting recognized as a critical element for enterprise survival as well as success. Even today, hardly 10% of the Business Strategies are getting translated to operation (of that, what percentage is efficient..is anyone's guess?). This workshop will provide you with the necessary insight to "anatomy of business strategy."
Does Enterprise Architecture hold the answer to some of these burgeoning questions & problem? The challenges are two folds. First is the understanding of the discipline of "Enterprise Architecture." Second is "application" of this discipline in solving business problems.
Don't forget that architecting "building" is not same as architecting "business"? Buildings are static while business is like a living organism, changing almost every day.
Strategy Execution




Enterprise Architecture as the basis of Strategy Execution