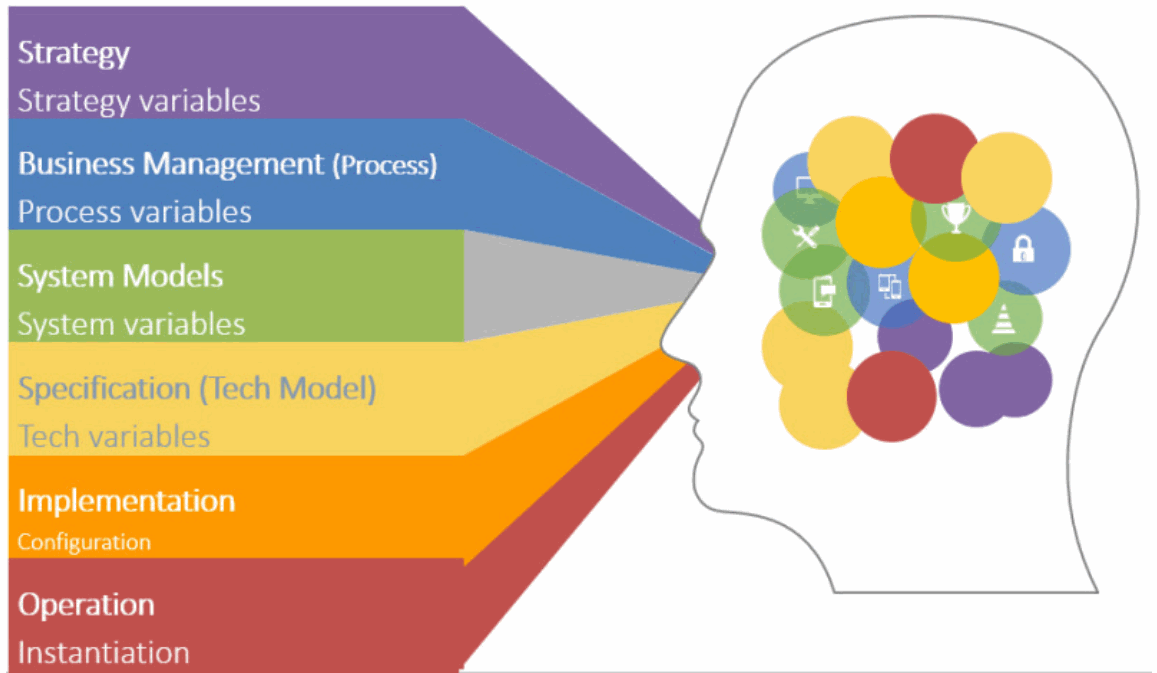 BUSINESS STRATEGY FUNCTION
CEO
COO
Chief Strategist
Digital Strategist
Product Head
Business Heads
​
PROJECT / PROGRAM MANAGEMENT FUNCTION
Program Director
Program Heads
Project Directors
Project Managers
CIOs
IT Directors
Chief Architect
Sr. IT Managers
IT Architects
IT Consultants
Department Heads
(Design, Engineering, Sales, Quality, Distribution, Support, Marketing etc.)
Process Owners
Business Analysts
R&D Heads
Industry Policy Makers
Digital Economists
Government Agencies
Trend Setters
​
​
​
Find Architecture Behind Top Rated Solutions
Project Complexity
Project Complexity = 55%
Strategy Models
Strategy Models = Good
Business Process Models
Business process models = Good
System Models
System models = 60%
Technology Models
Technology Models = 70%
Implementation Models
Implementation Models = 78%
Operation Models
Operation models = 50%
Governance
Governance model maturity = 48%
Find Architecture Behind Top Rated Solutions
CERTIFICATE OF COMPLETION
CERTIFICATE OF COMPLETION
24 HOURS
DIGITAL ARCHITECTURE
READY
Business Heads / Chief Strategists / Directors / Heads
(Large Enterprises, > 5k-10k plus employees)
If you driving over 100 projects to enable business growth, the architecture provides clarity in initiatives, investment prioritization and increased speed in delivering.
Program Managers / Project Managers




( $100 K - $100 mn Project/s)
Domain Integration and Architecture Redesign project was a significant ICT initiative implemented at one of the world's largest bulk export port authorities.
It involved small team of ICT professionals as part of a challenging organizational merger undertaking in 2014.
Customize Architecture Methodologies That Is Helping projects, Essential Architecture Strategies and more
Small & Medium Enterprise
Creating Enterprise Digital platform to simplify the overly complicated process of superannuation contribution submissions and management.
Resulted in New and Simple Techniques to reduce cost of doing Architecture
Benefits for Independent Consultant
Using Enterprise Architecture to Achieve Business Goals by learning from some of the Best rated Digital Projects in 2018-2019.
These case studies are not available in the public domain. The Solution insight that will enable you to get peer advice on most pressing Business/ Technology problem/s.
Benefits for Independent Consultant
The vision of bringing the 'internet of things' (the IoT) to life in dynamic and exciting ways.
The Cloud Service allowed control and configuration of multiple sites, including KPI monitoring and suggested service and new product solutions to improve efficiency and savings for customers.
The two days hands-on workshop empowers you with skills to define Digital Architecture and transform into implementation.
Gain insight to manage technology complexity and best practices to reduce expenditure and time-to-market for Digital services / solutions.