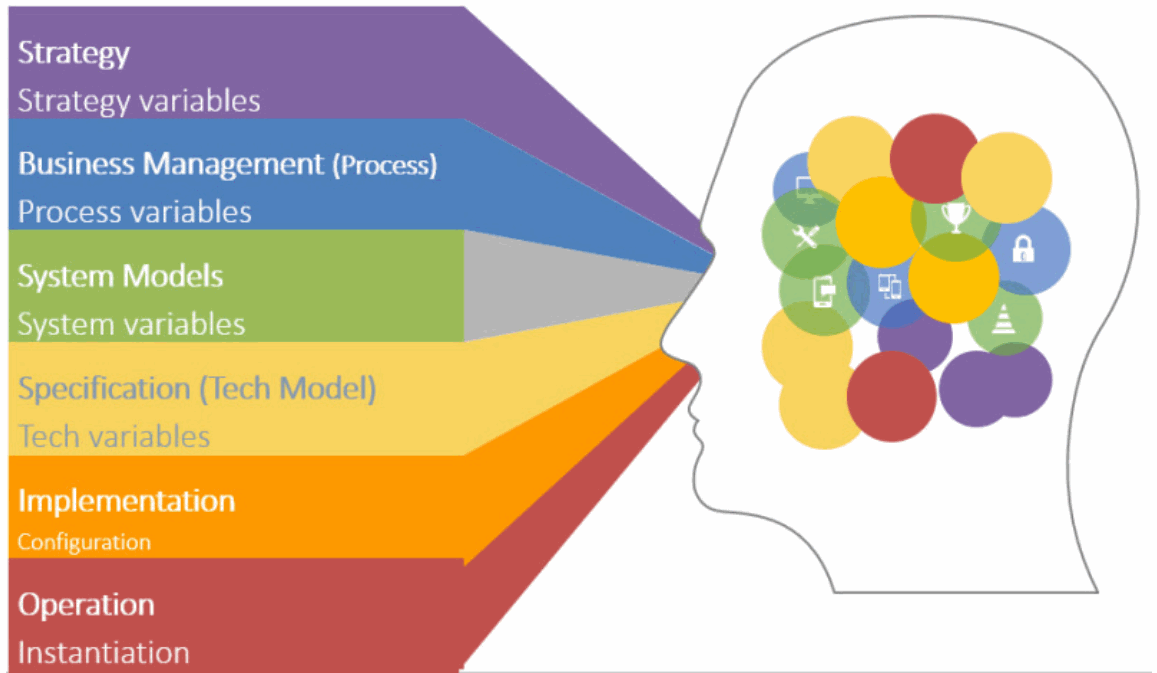 Why Digital Architecture With Zachman Framework?
Attend Live Session or Replay
Why Digital Architecture With Zachman Framework?
Making Project Successful In A Changing World
In 2020, as well as the in the coming decade, modern information and communication technology combined with industrial production would redefine the Enterprise landscape completely. If you want to know how will your Digital Enterprise perform in ABSENCE of ARCHITECTURE, don't look far, just look around your city, the roads, facility, services...clogged, isolated, brittle, difficult to change.
What are the chances that your Digital Enterprise might resemble your city of today? high, i guess. That's why it's important to apply DIGITAL ARCHITECTURE as the basis for DIGITAL TRANSFORMATION.
​
Almost all the ideas and things which have a suffix or prefix "framework" are basically composite models by design i.e. multi-variable models and not the single variable models. This include FEAF, DODAF, RM-ODP, Gartner EA, Forrester EA, Microsoft EA, RUP / 4+1, EUP, Balanced Score Card, ComVantage etc. etc. Further, all these framework mandates certain number of "models" to be created without realizing that those models are insufficient, incomplete and inconsistent in terms of supporting six variables (what, how, where, when, who, why) and six perspectives (identification, definition, representation, specifications, implementation/configuration, instantiation).
Use of Zachman Framework provides unparalleled insight to
-IT complexity, provided clarity in initiatives, prioritization and increase speed in delivering
-Identifying Best Practices (Business Strategy to Execution)
-New and Simple Techniques to reduce cost of doing Architecture
-Recognize the 3 Early Warning Signs of faultering projects?
-Use Architecture reviews to expose flaws inside projects
-Customize Architecture Methodologies That Is Helping projects
-Essential Architecture Strategies -Step-by-Step Guide to Architecture From Best Rated Digital Projects
So, if you are planning to start your next project, $100k or $100 mn, start your new project only after you attend this webinar / workshop.
Krish
Ayyar
Managing Partner,
ICMG Australia