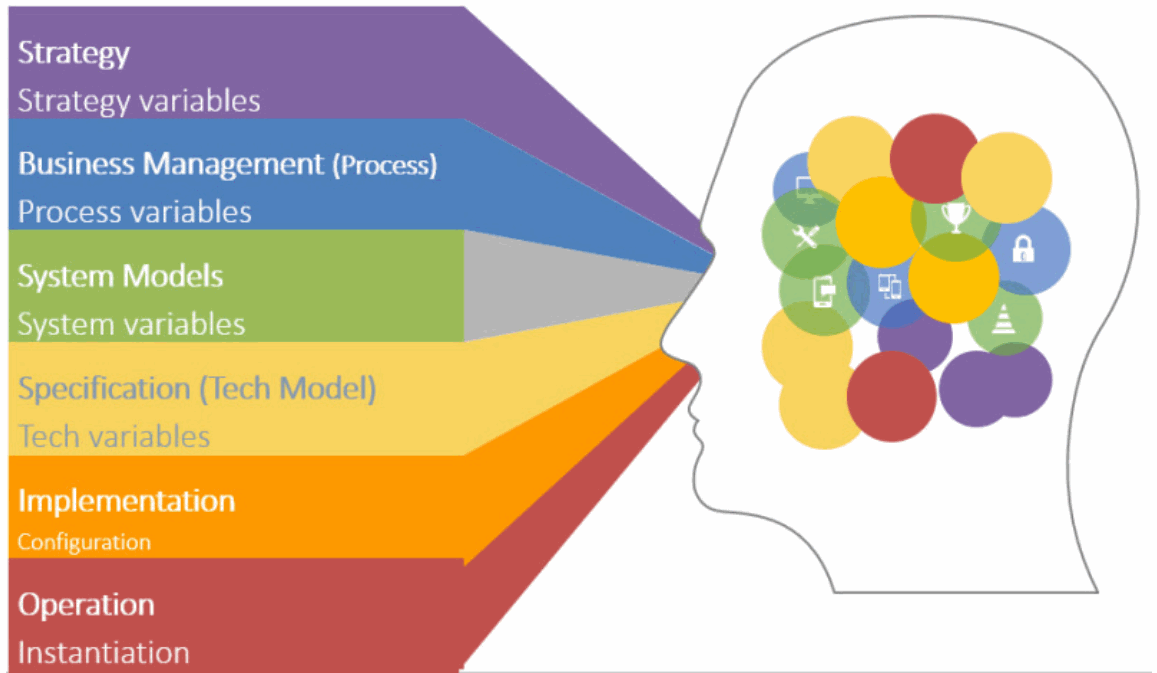 Can I use Zachman Framework If my focus is just one Project / Solution?"
Attend Live Session or Replay
Often we are asked, what is the right Project Architecture framework? Is it possible to use Zachman Framework?
Often we are asked, what is the right Project Architecture framework? Is it possible to use Zachman Framework?
Zachman Framework is an Ontology of Single variable models described from Six Stakeholder Perspectives from Executive to Operations. Each Perspective is described by Six variables - Inventory, Action, Location, Role, Timing and Motivation. Each cell in the Framework describes a single variable model. Solutions to meet various Stakeholder requirements are created by combining appropriate variable models.
A Project or a Problem situation can be mapped to a small subset of cells to provide required Solution. Since the Framework contains the models of systems and strategies from Concept to Operation.
In this webinar, we will examine what are the main challenges of a project & solution in the context of Enterprise, how this is contributing to Enterprise chaos, how to bring "Order into this Chaos".
We will take a Case Study and analyze the models created in the Old Way and see if it can answer key project related questions when change happens and project complexity increases. We will then look at single variable models created using Zachman Framework and show that how it can answer the same questions now.
Nowadays, a lot of software packages are available in the market for forecasting based on the historical pattern. The easiest approach is to select the appropriate package and replace legacy forecasting system with the new SW package. Implementation of such packages looks very easy, but it is a major business process change. Unless proper analysis is done from all aspects of transformation, these process changes do not yield the expected results in time.
Enterprise anatomy helps us to do a structured analysis of the proposed solution. Enterprise anatomy visualizes transformation across all stakeholder groups like Executives, Business heads, System Architects, Technical architects. The analysis addresses 6 factors –Why, Who, What, When, where and How for each stakeholder. It helps to identify the Gaps early-on. Hence no surprises during project execution.
In this webinar, we are going through how legacy manual demand forecasting process is replaced by package based automated forecasting process using Enterprise anatomy model. Using this example, we will also understand the transformation of enterprise objectives and Business processes across Executives, Business heads, System and Technology level stakeholders using Enterprise Anatomy framework. (These are termed as Transformation of "WHY" and "HOW" factor across the enterprise in Enterprise Anatomy approach.)
Key Takeaways

SW package implementation is not just a replacement of the legacy system, but it is Business process change impacting various stakeholders in the enterprise.​


Use of structured Enterprise anatomy approach for diagnosis/analysis reveals the gap in the solution early on


Enterprise anatomy enables complete traceability of linkages between the Technical solution to systems, systems to the Business processes and Business process to Strategy goals of the organization
​
​
​
Krish
Ayyar
Managing Partner,
ICMG Australia