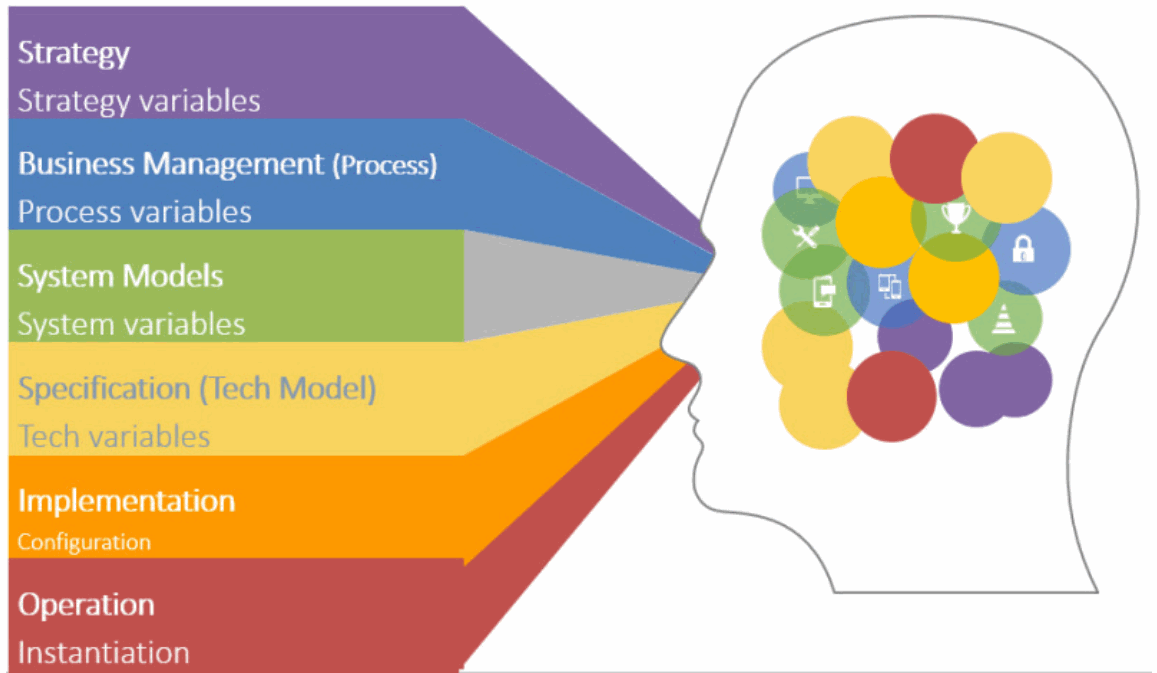 If Only Everything in Life was as Reliable
as ICMG Architecture Rating.
DEVELOPING INNOVATIVE ENTERPRISE ARCHITECTURE
WHAT DO YOU WANT T O DO TODAY?
FIND ICMG ARCHITECTURE SERVICES
In order to manage complexity, it's important to re-define it in terms of six stages of transformation outside brain.

There are six perspectives for every enterprise, business function or system. These are strategy, processes, systems, technology, implementations and operation.
​
Each perspective will be refined using six enterprise variables (function, rules, processes, network, data, time, etc.
"Improve Customer Base, Business Process Improvements, Product Portfolio Streamlining, Expanding Business in New Territory, Outsourcing etc., etc.,"
Every Enterprise has some or all of these issues. Are these issues connected or isolated? The companies fund various programs to address these. The Programs use various models to architect the solutions but where do they fall short?
They do not leave behind a common Enterprise Architecture that captures the Enterprise Intelligence to take forward into the future
We at ICMG International, specialise in this. Such Enterprise Architecture would render modelling and solutioning a breeze. At ICMG Architecture World, we have had extensive experience in analysing 1000's of Architecture initiatives and Solutions over the years. Several CIO's and many Enterprise Architects have benefited from receiving our excellence awards. We have combined that with inputs from the legendary John Zachman and created specific Methodologies to address Business Problems. We are very keen to share these with you for your organisation's benefit.